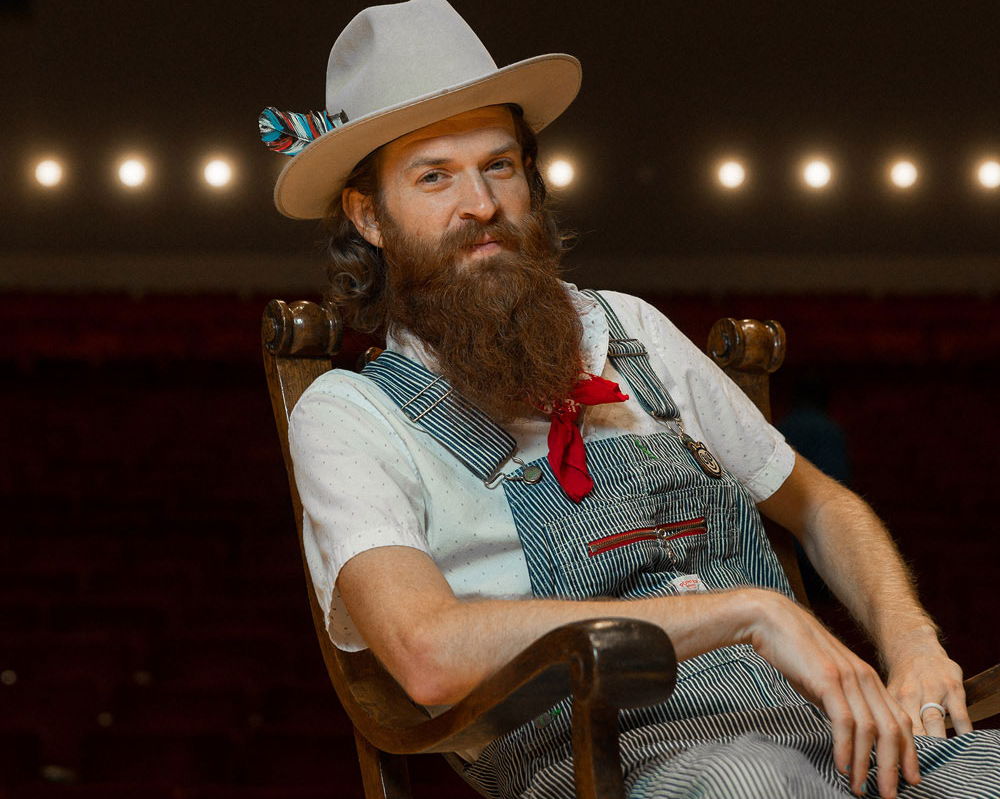 Kyle "BlackCatTips" Brooks
Artist / Author / StoryTeller
A BlackCatTips is a painter and muralist. A BlackCatTips is a poet and a thinker— a teller of tales. A BlackCatTips is Kyle Brooks, a street folk artist from way down in the American South.
In addition to his studio and mural work, Brooks creates street poems and whimsical roadside art installations. With his brush, bright colors and a few found materials, he paints the world happy.
Kyle has spent some time in Wilson over the past year exploring the town, the Whirligigs and the people. He even left a
Mountain Man mural
and
some street poems
behind. Also opening on Sept. 8 and through Oct. 6 at the Wilson Arts Center will be an exhibition of Kyle's art entitled "A Cup of Kindness".
Mike "Lightnin" Wells, Wayne Martin and the Smile-A-While Gang
Acoustic Folk Blues Musicians
Lightnin' Wells has traveled the world playing the blues, country, gospel, old-time, bluegrass and folk music he has heard in eastern North Carolina. A go-to expert on the region's sought-after musical traditions, Lightnin' performs and teaches at top Americana music gatherings while collaborating with European labels on historical recording projects.

Lightnin''s longtime friend Wayne Martin, former director of the NC Arts Council, learned fiddle and guitar from master traditional musicians of North Carolina and was an early collaborator on the creation of the Vollis Simpson Whirligig Park in Wilson. Matt Haney is a versatile performer on lap steel, guitar and fiddle who is equally at home playing bluegrass, country and Cajun music. An alumna of the N.C. Visiting Artist program, Margaret Martin plays guitar and banjo and sings harmony with the Gang.